DONDENA Seminar Series FALL 07/11/2022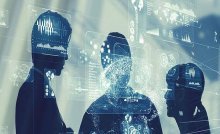 Roentgen Room 3-B3-SR01 + ZOOM Meetings
-
"Nominal wages and labour market power in early modern London". 
Abstract 
To what extent should we conceive early modern labour markets as perfectly competitive?  Records of eighteenth-century English wage payments exhibit long run absolute nominal wage rigidity and dispersion over decades. Different employers paid different rates for term same work and wage rates were upwardly and downwardly nominally rigid, and many employers paid the same time or task rate for a century or more.   These features of the pre industrial wage payments have been obscured  by the construction of real wage series, but are relevant to current conceptions of monopsony and labour market power as as essential to understanding labour's share. In this paper we show that factors traditionally used to explain wage movements in the economic history literature cannot explain nominal wage patterns, and propose these are indicative of a market characterised by a monopsonistic framework of imperfect competition. We discuss the implications for long run wage research. 
Bio
Judy Z. Stephenson is Fellow of Wadham College Oxford, UK, and an economic historian of labour markets, organisations and employment in early modern England. She has worked with the Cambridge Group for the History of Population and Social Structure, UK, and was formerly an Economic History Society Tawney Fellow.
You may follow the event online via ZOOM Meetings at the following link:  https://unibocconi-it.zoom.us/j/96117265216