DONDENA Seminar Series FALL 19/09/2022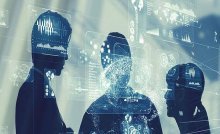 Roentgen Room 3.B3.SR01
-
Link to the event streaming:
https://unibocconi-it.zoom.us/j/97896318184
Professor Wei-Jun Jean Yeung is a Provost-Chair Professor in the Department of Sociology at the National University of Singapore (NUS). She is the inaugural President of the Population Association of Singapore and the founding Director of the Center for Family and Population Research in NUS. Professor Yeung has led national studies on family and children's well-being in the USA, China, and Singapore.  Her recent publications include volumes on Family and Demographic Transition in Southeast Asia, Family and Population Changes in Singapore, Productive Aging, Young People in Uncertain Labor Markets, Family Policies and Care Regime in Asia, and Migration and Marriage in Asian Contexts.
"Paternity Leave, Family Dynamics, and Children's Behavior in Singapore"
Wei-Jun Jean Yeung, National University of Singapore
The provision of paid paternity leave in Asia is relatively recent compared to those in western societies. The impact of this policy on family dynamics and children's well-being in Asia, where patriarchal ideology is prevalent and welfare regimes are generally known to be "familialistic", is understudied. We investigate this relationship in Singapore where government-paid paternity leave was initiated in 2013. Data from the Singapore Longitudinal Early Development Study which consists of a national sample of households with children under 7 are used. Propensity score matching and mediation analysis are conducted. Results show that a 2-week or longer paternity leave is significantly associated with lower family conflicts, mothers' parenting aggravation, higher marital satisfaction, fathers' involvement, and closer father-child relations. Paternity leave-taking, mediated through positive family dynamics, is significantly associated with lower behavior problems in children.