DONDENA Seminar Series FALL 5/12/2022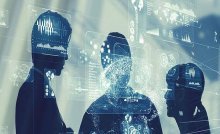 ROENTGEN ROOM 3-B3-SR01 + ZOOM MEETINGS
-
Please note that the seminar will be in a hybrid format (presence + Zoom meetings at the following link: https://unibocconi-it.zoom.us/j/97667549323
"Subjective Wellbeing: economic, social and legislative factors"
by Manuela Stranges
(Department of Economics, Statistics and Finance "Giovanni Anania", University of Calabria)
Abstract
Subjective wellbeing (SWB hereafter) is not an immutable concept and depends heavily on life circumstances and exogenous factors.
In a first work, we investigate migrants' SWB in Europe by analysing the role of income, relative to two reference groups: natives and other migrants. Our results indicate that when the disadvantage between the migrant and the reference groups becomes smaller, eventually becoming an advantage, the migrant's life satisfaction increases. Such relationship is stronger when migrants' income is examined relative to natives than when compared with migrants'. We also analyse heterogeneities by generation and level education and investigate if and how subjective feelings about one's own economic condition and about the national socioeconomic-institutional conditions moderate the relationship between relative income and subjective well-being.
In a second work (in progress), we concentrate the attention on homosexual individuals in Europe, analyzing how a favorable legislation and a higher level of social acceptance are related to their level of SWB, net of other individual and contextual covariates.
Bio
Manuela Stranges is Associate Professor of Demography at the Department of Economics, Statistics and Finance "Giovanni Anania", University of Calabria. She is Deputy Director of the Women's Studies Centre at the same university. Beside subjective wellbeing, her recent research interests are: trajectories of asylum seekers and refugees, spatial analysis of demographic phenomena (migrants' segregation, depopulation), intergenerational transmission of demographic, economic and social behaviors, sexuality of youths. In her researches, she often focuses on gender differences.
Further than the official academic channels, she can be followed on Instagram at @manuelastranges_demographer, where she disseminates her researches and, generally, demographic researches in different fields, and tries to communicate to not specialized audience the demographic and social phenomena in an easy way.