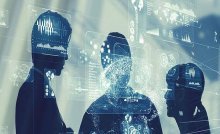 Roentgen Room 3.B3.SR01
-
You may follow the event via Zoom at the following link: https://unibocconi-it.zoom.us/j/97015749014
Chiara Serra
Titolo: "Triage at Shift Changes"
Abstract
"We employ detailed administrative records of over a million admissions at the Emergency Departments (EDs) of four large public hospitals in Italy to investigate how nurses' leniency in the assesment of patients' urgency evolves throughout their shifts, and then how this affects patients. First, we show that observationally similar patients with the same symptoms are assigned substantially higher priority toward the end of the nurses' shift. As a result, identical patients arriving just before (after) the shift-change are assigned higher (lower) priority and have to wait longer before being visited by a physician. After ruling out nurses' fatigue from the possible mechanisms, we finally employ the setting as a natural experiment to investigate both the immediate and long-term consequences of waiting time at the ED on patients' behaviour and on their health.."   
Bio
Chiara is a PostDoc at in DosCont ERC-funded project.  She received a PhD in Economics from the European University Institute in June 2021. Her research interests lie in Applied Microeconomics, Health and Family Economics.
Giulia Savio
Titolo: "Monitoring Open List Systems: Does Panachage Backfire on Women?" 
Abstract 
Despite the efforts to reduce gender gaps, women are still under-represented among politicians. In this paper I use a novel dataset of Canton Ticino (Switzerland) to shed light on the drivers of under-representation in open list municipal elections with panachage. First, I document a more pronounced and robust gender gap in the probability of being elected in executive local bodies than in legislative ones. 
 Second, I show that individual preference votes are an important driver of gender differences in candidates' success:  female candidates collect less individual votes than male candidates, after controlling for party ideology, pre-election ranking in the list, and incumbent status. Third, I draw a valuable insight by estimating gender differences in candidates' success separately for different types of preference votes. In this context of Panachage, women perform worst than men in the share of preference votes cast by voters with a clear political identity, supporting opponent parties. Conversely, no robust gender gap emerges in the share of votes cast within the party. 
This result reveals important gender differences in candidates' ability to capture voters, on the basis of their ideology, and brings salient policy implications concerning the impact of electoral systems on female representation.